About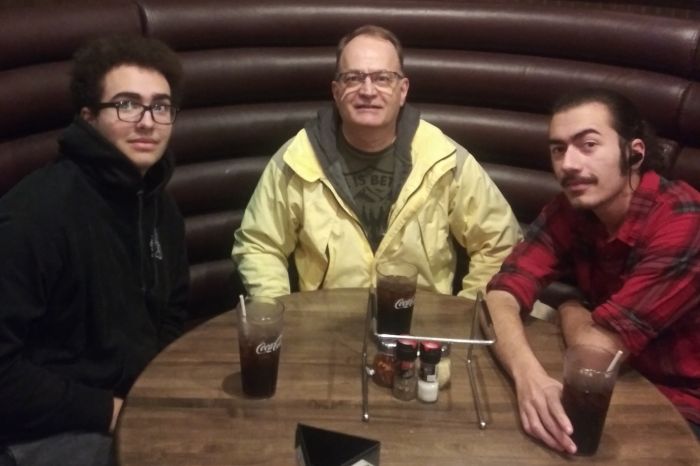 I was born in an extremely rural area up in the Alleghany Mountains. More deer than people in the county type rural. I still enjoy small town life and getting away into nature, but life hasn't always stayed so simple; since then, I've lived in various parts of the USA and overseas too. In 2005 I moved my family to this area of Georgia, where I now live outside of Cumming in Forsyth County.
I grew up surrounded by examples of public service. My uncles served in World War II, flying the hump to supply China from India, with Patton's army in Europe, and with the SeaBees in the Mariana Islands. My Dad served with occupation forces in Japan, and returned years later to serve during the war in Korea. The war in Vietnam filled the news all during my childhood years, but when I came of age our nation was not at war. I decided to serve my country anyway, joined the US Peace Corps, and served in Asia in the country of Nepal.
My first college degree is in Civil Engineering and I worked for a time designing highway bridges here in the US. Then I earned graduate degrees and returned to international work. I have served with faith based (Christian) organizations in poor countries, and with organizations implementing US Government foreign aid, as well as having worked directly for the US Government. As such, I have served two civilian tours in Afghanistan, as well as my work with various countries in South and Southeast Asia, and to a lesser extent Latin America and Africa.
I have always approached my international work as a position of stewardship and trust. For people in the communities I impact, I may be the only American they have ever met; I hold myself responsible for representing the best of our American system and values. I gain fresh appreciation of my country seeing it from the outside and then returning home once again. In the immediate aftermath of natural disaster (earthquake, flooding, tsunami, volcanic eruption), I have helped distribute food and other vital survival supplies. With the exception of that emergency relief, my work has never been about awarding charity, but equipping people to build better lives for themselves and their families. I've led in community development, frequently in rural areas (including coastal areas of Indonesia and the mountains of Nepal) and policy expertise in infrastructure, sustainability, energy, and natural resource management. (You can see more about my career at https://www.linkedin.com/in/waynecwhite/ )
In my work I have experienced the culture of countries that have worked their way from third world to first in mere decades, including South Korea and Singapore; I've lived in poor countries that perennially fail to escape the cycle of poverty. It has been a life's work to understand the dynamics by which a country achieves poverty or progress, but I can share one observation. In poverty culture people turn on one another to drag down individuals who might succeed; in progress culture there is a sense of shared mission, purpose, and human value.
My most important role is that of Dad. I am the father of two wonderful young men. I am grateful for the high quality of education they've had attending public schools and state university in Georgia, and for freedom of worship and the warm faith communities we've known here. I've experienced the challenge of maintaining health care coverage for them as a self employed individual. For twenty years I've never stopped supporting and equipping them to stand on their own in this world. I will also continue to do my part to protect and preserve the country and world we are leaving for their generation.